Xmas.. in April?
Hooray, it looks like I
can
post from the other account now. :)
So, how bout a big post of xmas-present FOs?
Coronet + Fetching for the Momma:
Caron Simply Soft in Autumn Red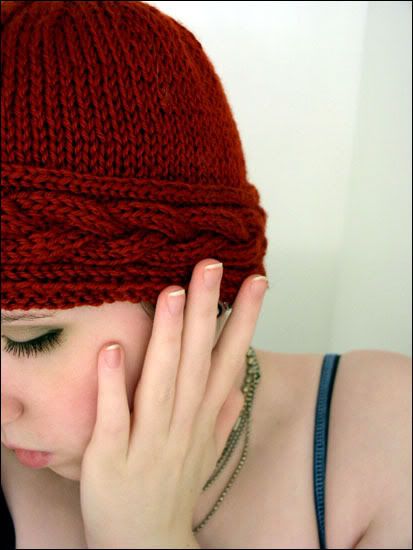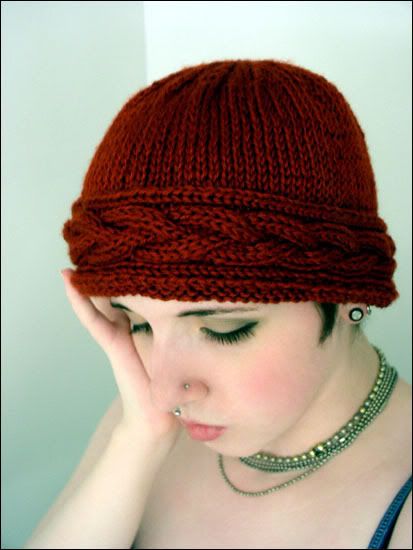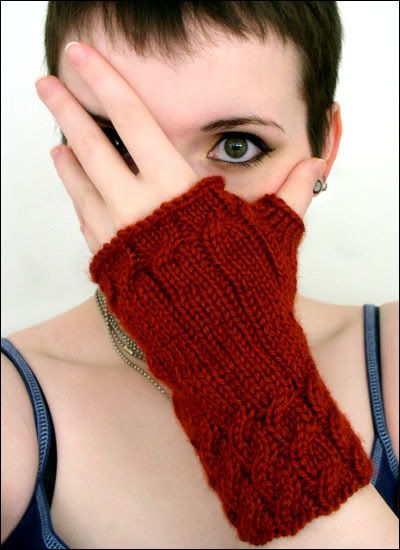 A Tychus for the Poppa:
Caron Simply Soft in Medium + Dark Country Blue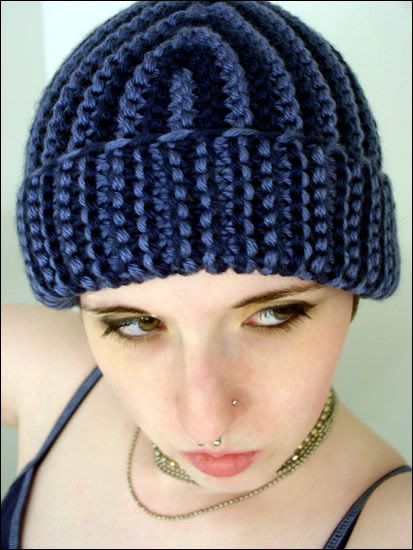 An 18 Seconds to Sunrise hat for the Brother (with tassel!):
Bernat Softee Chunky in Black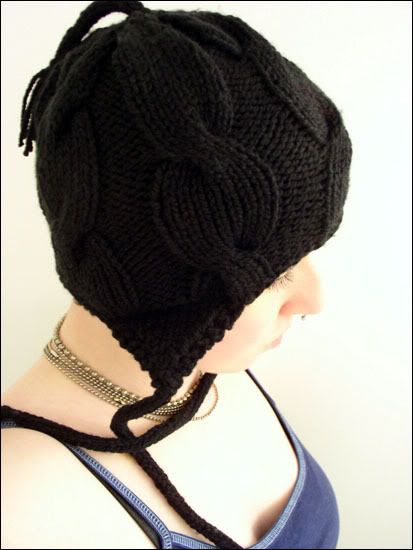 (a little hard to see in black..)
There was also a grey (with pink accents) Kittyville Hat for the little Sister, but I unfortunately don't have any pics of it? Hm.. I'll have to see if she can send me an image; I hear she loves it and wears it all the time, and perhaps that means I can have an image of someone else besides me modeling things, eh? hah..
Also, my friend and roomie (and fellow-knitter!!) Amanda used my "Essential Hat" pattern to knit a medium and dark blue hat for her boyfriend.. hopefully I'll have a pic of that soon, too. Supposedly she will have a knit/stashblog soon. You should see the random piles of yarn all around the apartment. Hooray for kniters living together. Oh, that reminds me.. I probably have yarnpr0n pics soon, since we jointly purchased some yarn on eBay recently.. oooo.
Oh, there was also this SWS Dropstitch Scarf from the LJ knitting community, intended to be a gift, but due to circumstances, was never actually given:
One-skein Patons Soy Wool Stripes in Earth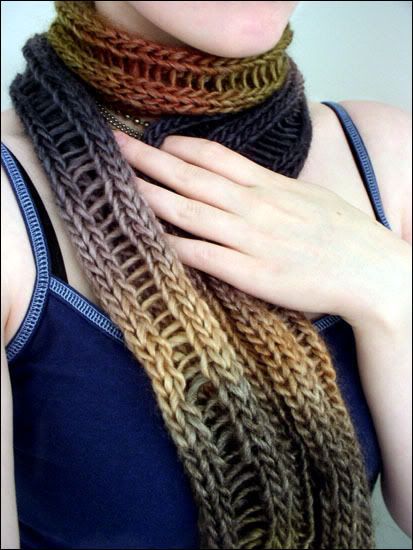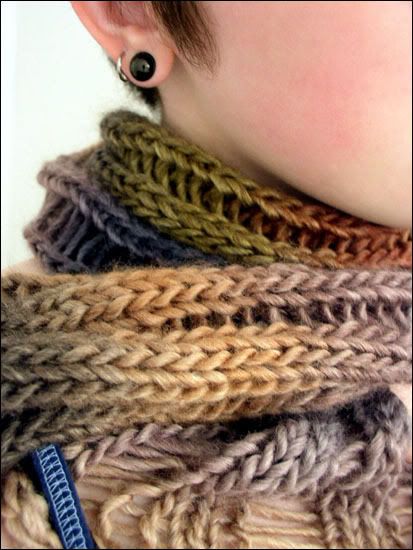 Hooray, loads of pictures! Sorry dial-up. ;)
eeek, I'm going to be late for class!

//x