who's a yarntard?
i'm supposed to be saving my money, but ended up getting 4 skeins of yarn on clearance at walmart [the novelty sort, but nice ones.. but scarve-capable only.], one skein of lion brand magic stripes in jellybeanstripe [for my future forays into sock making], and both the knit-a-day AND crochet-a-day calendars... but they were half off! *impulsive twitch*
however, i can't just blame it on yarn addiction, as i also spent money on other things such as new piercings [nostril + navel] and new hair.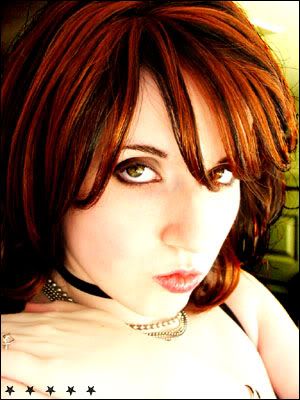 oh! but i also did get a handful of thriftstore sweaters to recycle and found a vintage 1953 knitting + crocheting book! hah..
and now it's the first day of school. so i must be off.. with small knitting projekts stashed in my bag. ;)
//